Whether you're an aspiring HR professional or the employee who has to handle HR matters for your small business (along with many other tasks!), it's always worth reading up on the latest developments in the field of HR - and finding out what the professionals at the top of the industry think of its current state.
Trade magazines have fallen by the wayside as the internet has taken over, so today the most accessible sources of HR comment come courtesy of the blogosphere.
We've searched the net for the best HR blogs so you don't have to. Here are our favourites.
Employee Engagement and Culture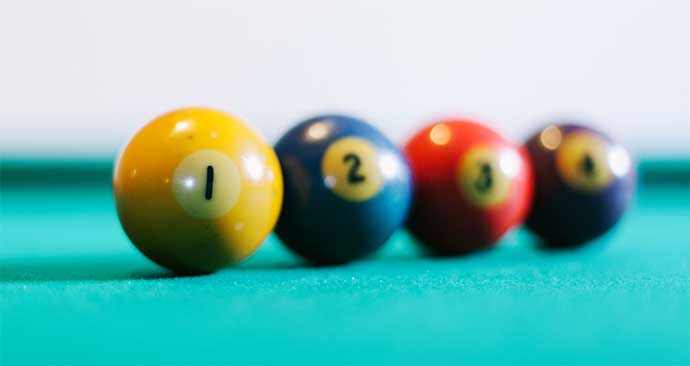 TinyPulse produces employee engagement solutions in software form, and on their company blog.
You'll find all the actionable, high-quality lists and how-to guides that you'd expect, but the TinyPulse blog really excels when its authors draw on data from their software.
This approach makes TinyPulse stand out from other employee engagement blogs - you never know when you'll stumble across some original, insightful data!
Recommended reading: Who Loves the Boss?
The job title 'Chief Happiness Officer' certainly divides opinion - as does the content of Alexander Kjerulf's blog.
If you're interested in employee engagement (particularly employee happiness), the Chief Happiness Officer blog is a must-read. It tackles a specific, emerging area of HR with confidence and authority.
Managers and employees alike should check out the blog, if only to get a different perspective on common workplace issues. The archives stretch back to 2002, so there's plenty to catch up on!
Recommended reading: How the Science of Happiness Applies at Work
Snacknation provides "delicious healthy snacks for awesome offices", and their blog content is a winning extension of their fun-loving brand.
The blog's all about making offices better places to work in through workplace wellness and employee engagement. Content is slightly sporadic, with approximately one post per month - but it's top-notch content!
Recommended reading: 37 Cool Office Supplies and Gadgets That'll Revitalise Your Workplace
Baudville sells office gifts, awards, and promotional items to businesses looking to recognise the achievements of their staff. Their blog continues that theme, exploring the roles of employee recognition and engagement in a happy and productive workplace.
Although these topics tend to be saturated in the blogging world, the Baudville team have managed to publish some imaginative articles with titles such as "Why You Should Relax at Work Every Day" and "How to Avoid the 2:00 Slump".
Take a look at Baudville if you want to improve employee recognition at your business.
Recommended reading: Interview 102: Don't Ask Your Candidates These Five Questions
Hppy's home to a community of HR experts and enthusiasts who share their thoughts on employee engagement and wider HR topics.
It's one of the biggest databases of employee engagement content on the web with new articles usually published each weekday. Therefore, there's content covering almost every aspect of engagement you can think of - perfect if you're trying to learn more about how this notoriously difficult topic works in practice.
Recommended reading: 15 Employee Engagement Activities That You Can Start Doing Now
Here's another example of a software provider with a fantastic employee engagement blog.
As well as being home to some thought-provoking, actionable content, Officevibe really stands out because of its stunning design - from the featured images to formatting of the posts themselves. Its design alone makes the Officevibe blog a pleasure to read.
Recommended reading: 7 Secrets of Google's Epic Organizational Culture
General HR Blogs
HRZone is a UK-based HR site which publishes a wide range of articles analysing the current and future state of HR in the categories 'Lead', 'Engage', 'Perform', 'Talent' and 'Community'.
If you're after content with a little bit of personality and a sprinkling of sarcasm, head to HRZone. You'll find content with titles such as 'How to strike fear into your team and alienate colleagues' and 'How to deal with dinosaurs in the workplace'.
Recommended reading: Groupthink: avoid the drive to conformity
Meghan M. Biro's one of the top HR influencers on social media, and she's the founder and CEO of TalentCulture - one of the leading HR sites on the web.
TalentCulture's blog is updated with new posts on HR, leadership and workplace innovation multiple times each day. Many of these posts are written by Meghan herself, but you'll also see contributions from guest writers.
We recommend checking out TalentCulture if you're hungry for regular, high-quality, actionable articles about HR.
Recommended reading: How to Succeed At Real-Time Talent Alignment
ERE Media publish three separate blogs - one on recruitment, another on HR, and one on sourcing.
Their HR blog posts new content multiple times a day. You'll find a mix of news articles (which tend to be US focused), analysis and opinion pieces from experts.
Much like TalentCulture, the quantity and breadth of content make ERE Media's HR blog a great source of information for HR professionals.
Recommended reading: What Selling CareerBuilder Means to the Job Board Industry
Good & Co's app helps match job seekers to companies based on their strengths and personalities.
Their blog content is split between articles aimed at job seekers and employers. If it's HR that you're interested in, check out the workplace and leadership categories.
Here you'll find plenty of high-quality posts about the current state of the workplace - and there's plenty of visual content to enjoy, too, under the blog's Good.Data category.
Recommended reading: The High Cost of Unhappy Employees
Personal HR Blogs
Gem Dale's no-nonsense (mostly) HR blog is a must-read for UK HR professionals. Dale shares her thoughts on HR issues she encounters at work and at events in an accessible and compelling way.
If you're after a blog that ditches the jargon but still gets to the heart of important HR issues, we highly recommend reading Gem Dale's musings.
Recommended reading: The Little Things
Neil Morrison's HR blog has nearly 10k followers - and it's easy to see why. Morrison certainly has a way with words, and his thoughts on HR and the wider world of work are an enjoyable (if occasionally depressing!) read.
Morrison's interest in psychology, technology and the roles they play in today's workplace make his blog an interesting and unique read for HR professionals and enthusiasts alike.
Recommended reading: Driving cultural change
Kris Dunn's HR blog is amongst the most read in the sector, with his incisive insights and amusing blog posts earning him an enthusiastic following.
The HR Capitalist is the first of two blogs that Kris Dunn's founded that we'll feature on this list. This is the blog to read if you're after some US-centric commentary on HR and its role in business.
Recommended reading: We Continue to Miss the Texting Opportunity in HR
The HR Bartender blog is the home of Sharlyn Lauby's thoughts on workplace and HR issues, with commentary on many of the industry's hot topics.
The blog is notable for its 'Ask HR Bartender' column, where readers send in HR and recruitment questions for Lauby to answer - with the help of experts from her impressive network.
Check out HR Bartender if you're looking for short, practical advice on the workplace. Content focuses on the US but other readers will still find plenty to sink their teeth into.
Recommended reading: Employment Branding is Dead
Talent Management and Recruitment
Kris Dunn founded Fistful of Talent alongside a conference company who wanted an HR blog "without all the boring HR stuff... just the sexy stuff."
As you might have figured out from its name, Fistful of Talent covers talent management topics from recruitment and selection to performance and learning.
The blog's strength is in the range and quality of its many authors, who include motivation and employee incentive expert Paul Herbert, and Laurie Ruettimann, a former HR leader and one of the internet's top HR influencers.
With authors of such calibre, it should be little surprise that Fistful of Talent is home to plenty of thought-provoking opinion pieces and discussions on the future of the industry.
Recommended reading: Can We Replace LinkedIn?
While Brazen's excellent blog occasionally covers general HR topics, the focus is definitely on recruitment. Brazen's articles all contain actionable advice, and if there's a specific recruiting challenge you've encountered, you're certain to find an article that helps you overcome it.
There are plenty of posts by guest writers (including us!) on Brazen's blog, so you can count on seeing plenty of different perspectives if you pay it a visit.
Recommended reading: Insightful Interview Questions Recruiters Should Always Ask
Sirona Says is the company blog of Sirona Consulting, lead by recruitment expert Andy Headworth. On the blog, Andy writes about talent management from many different angles - but all in the same conversational tone.
Andy's distinct writing style makes the blog stand apart from others, and the personal approach also includes sharing details about his own experiences as a talent management professional.
New posts are published only occasionally, so if you're after a more regular source of content, look elsewhere. However — if you want quality rather than quantity, Sirona Says is the recruitment blog for you.
Recommended reading: Where Did All The Value In LinkedIn Groups Go?
Over to You
We've surely missed some HR blogs that deserve to be recognised - so if you've found an HR blog that you'd like to tell the world about, share it in the comments below or give us a Tweet!