How to hire successful seasonal staff
If finding seasonal employees is an annual struggle, switch it up this Christmas. Here are ten tips to make seasonal recruitment less of a headache.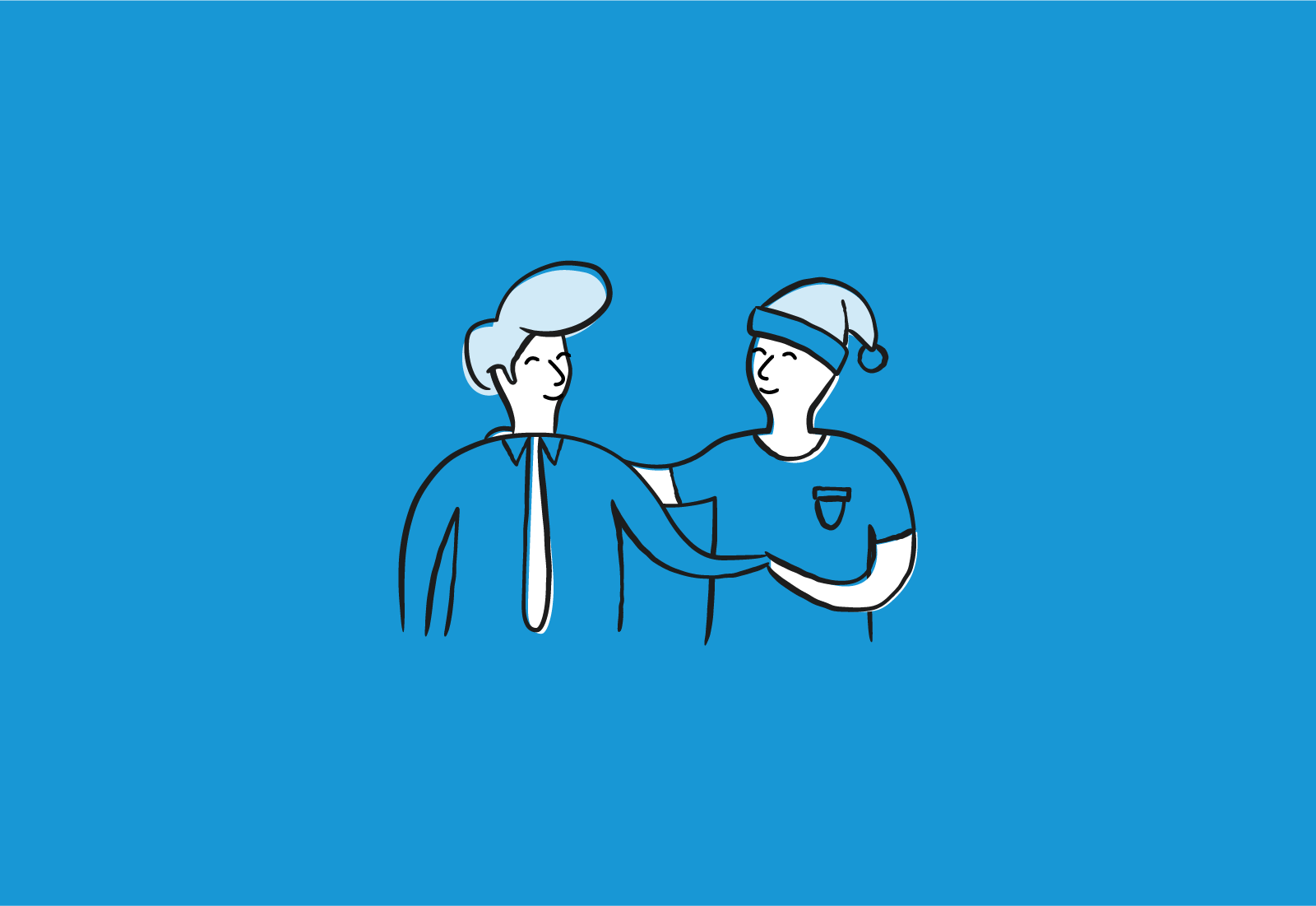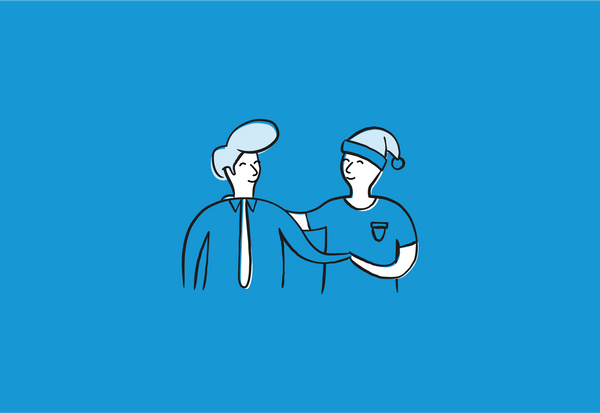 Christmas is coming. If you work in retail, you probably view the festive season with a mixture of excitement and dread. It's make or break for your business.
Even the best-laid Christmas business plans can come undone if you don't have enough staff available to fulfil them.
Instead of stretching your employees to their limit this Christmas, call in some reinforcements! Seasonal staff can help you meet demand, keep queues to a minimum, and provide exceptional customer service even when your shop is at its busiest.
Here are our top tips to make life easier when recruiting seasonal staff this year.
#1 Get started early
Ideally, you'll have started thinking about seasonal staffing requirements six months before it gets busy — so if you're planning for Christmas, you'll have started in June. We know this isn't realistic for many SMEs, but it's something to aim for.
At the three month mark, you need to start advertising your seasonal roles. For Christmas, try to publish your adverts before October. Most large retailers will start hiring in early September.
Even though you might not be anticipating an uptake in trade until late November, starting in early autumn gives you a couple of important advantages.
First, the best candidates are still available. Hire any later and other retailers will have snapped up the most promising applicants.
Second, this timing gives your seasonal staff the chance to learn the ropes before your shop gets busy. Training staff how to work the till isn't easy when there's a queue snaking around your store.
If you haven't advertised roles this early, don't panic. There are still plenty of good quality candidates out there — but you might have to look harder to find them.
#2 Write adverts for a different audience
Seasonal employees typically have very different expectations and motivations compared with permanent staff. They're not looking for a career — just a chance to earn some money, and gain some experience and transferable skills.
Therefore, you probably need to reach out to different audiences, such as university students. Colleges and universities tend to have their own jobs boards, and you can also post ads on student sites like e4s.
Don't forget to switch up the copy in your ads to appeal to these audiences. Focus on the chance to gain skills and experience, and don't dedicate as much space to long-term benefits like pensions or career progression.
A word of warning: don't use any language in job ads that might discriminate against groups of certain ages; you can't specifically say you're looking for young people or students to fill a role.
#3 Don't hold candidates to a lower standard
Even though seasonal staff will only be working at your business for a couple of months, you should still hold seasonal applicants to the same standard as candidates for permanent roles. After all, customers won't know (or care) who's on a permanent or temporary contract!
And in many ways, your seasonal staff have to be more capable than permanent staff. You need them to learn quickly, and work effectively during the busiest time of the year.
Don't skip any of the usual assessments or interviews unless you're really pushed for time.
#4 Plan staffing requirements based on previous years
If you've been running your shop for at least a year, use your past experience of the Christmas period to plan staffing levels (and how many seasonal staff to recruit). Delve back into your Excel spreadsheets or rota-planning software, as well as your point-of-sale software, and use this information to build a rota for this year.
Make sure you hire enough staff to fill the rota, even if multiple employees phone in sick or don't show up — you can't afford to be short-staffed on the most important shopping days of the year.
#5  Advertise to older people
Although younger people are likely to be the main source of labour during high season, don't discount the potential of older candidates. A part-time, temporary role is a fantastic route back into the world of work for retired people who may be looking to supplement their pension income or widen their social circles.
Unlike students, it's more likely that older seasonal employees will want to return for future Christmas periods, or at other points throughout the year — making recruitment a whole lot easier next time around.
To reach this group, make sure to advertise roles in local community groups on Facebook and elsewhere. You could also have ads published in local newspapers, or simply display ads prominently in your shop window.
#6 Contact previous seasonal employees
One of the easiest ways to find temporary employees is to contact former seasonal staff and see if they'd like to take on the same role again. It'll take less time to train these former employees, and their experience will help new seasonal employees find their feet.
To save you some time in the future, at the end of this year's busy season ask your seasonal employees if they want you to hold onto their details, and contact them when future roles open up.
#7 Seek referrals
Ask your staff if they know of any friends or family members who are looking for seasonal work. These referrals are extremely valuable — you haven't lost any money or time trying to find these candidates, and you can be reasonably certain that they'll be a good fit.
Of course, you should still require these referred candidates to pass through all or some of the assessment and interview processes — you need to make sure they can actually do the job!
#8 Work with a recruiter, if you need to
Even if you don't normally work with an external recruiter, consider it in the build up to the busy season. You don't want the recruitment process to get in the way of all of your other Christmas prep!
Recruiters can be expensive — but think of the time you save by letting them do all the hard work!
To get the best possible results from a recruitment agency, make sure you brief them thoroughly. If they don't know who you're looking for, they won't be able to find them.
#9 Don't forget social media
Even if you don't use social media to advertise for permanent roles, it's a worth a try for temporary roles. Again — your target audience is different this time around. You might find more seasonal employees on Facebook, Instagram, or Twitter than on traditional job sites.  
You can pay the social networks to promote your job ads, or just rely on your page followers to spread the word.
#10 Clarity is key
If you end up writing adverts for seasonal jobs instead of having a recruiter write them for you, there are a couple of ways they should differ from your usual job ads:
Use seasonal keywords - 'seasonal', 'winter' or 'Christmas', for example. These help jobseekers find your adverts.
Make it clear that the role is temporary, and the period which they'll be expected to work (eg. November to early January). This clarity means that neither your time nor the candidate's time is wasted.
Be honest about the prospect of offering permanent work after the temporary contract ends. Don't allude to this possibility if you know it won't happen.
Final thoughts
If you're still struggling to find seasonal staff, don't panic. You might have to diverge from your usual recruitment methods to find suitable employees for the Christmas period — but they're out there, for the right wage!
Motivating and managing all those extra employees is another tough task. If your rota doubles in size during the Christmas season, ease your scheduling headaches with rota-planning software. Assign shifts, manage shift swaps and holiday requests, and track attendance and time worked — all in one place.