How to Create an Employee Handbook That Your Employees Will Actually Read
An employee handbook is one of the first documents new employees will read when they start working at your company. Everyone knows the value of a good first impression - so why are you giving your staff a hefty booklet of formal written policies that at best sends them to sleep, and at worst makes them regret accepting your job offer?
There's no point in creating such a document if your employees don't bother to read it.
Is it possible to create an employee handbook that sets out policies and procedures whilst remaining engaging? We think so.
Your legal requirements
Employee handbooks aren't a legal requirement in the UK, but they can contain a written statement of employment particulars - which most employers will know is a legal requirement. This statement should detail employee hours, the business name, start date, pay and hours, and where the employee will be working.
The written statement should also include:
Holiday entitlement - and information how to claim it
Information on notice periods
Any collective agreements
Who to go to with grievances, and how to complain about how grievances or disciplinary decisions are handled
Additionally, the statement should tell employees where to find:
Many employers choose to include these items within a written contract, an employee handbook, or on the company intranet.
(For an exhaustive list of legal requirements, head to Gov.uk.)
The structure of a staff handbook
The policies and procedures mentioned above often find their home in a staff handbook, in addition to other optional policies such as:
Social media use
Dress code
Flexible working
Cybersecurity and computer use
Shift swaps and rota planning
Some staff handbooks are contractual and others are non-contractual - many contain a section for each.
It is important to start your handbook with a note that some parts of the handbook are contractual (such as holiday entitlement and hours), while other sections aren't, and are therefore subject to change. You should also make it clear if the handbook has been created with input from a trade union.
The non-contractual segment doesn't just need to cover policies. You might also wish to extend the handbook's role in the on-boarding process, and cover topics such as:
Staff bios (with photos) of directors and senior staff.
Maps of the office building(s), including kitchen, toilet facilities, fire exits and where certain employee offices are.
Company values, explained in a concise way.
Office culture. Are there any parts of your culture that may be unfamiliar or jarring to newcomers? Also, include an office jargon glossary and explain the origin of any in-jokes.
What to expect during the first week, month and year at the company.
Here are a couple of example structures:
Preface → Policies and procedures (contractual) → Values, culture, other processes (non-contractual)
Preface → Company values and culture → Summary of policies and procedures → New staff information (maps, bios etc.) → Policies and procedures in full
Alternatively, you could opt to combine the formal and informal parts throughout, ensuring the content flows in a logical manner and readers are less tempted to skip the 'boring' parts.
Language, branding, and media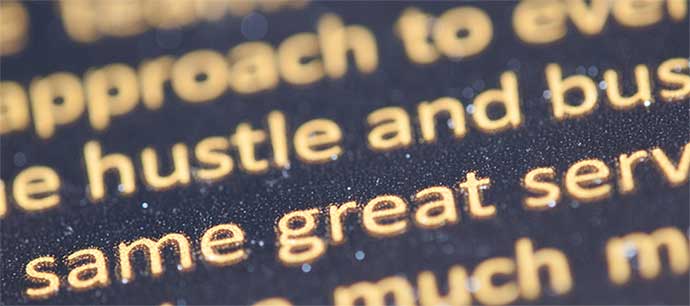 Your handbook contains some pretty important information that you'd like your staff to be familiar with. As we mentioned above, it also tells new employees a lot about your company.
Was your friendly, relaxed approach to recruitment a facade?
Is the company really as dedicated to staff development as they suggested at the interview?
The best employee handbooks reiterate the company's values and goals. Depending on the content and purpose of your handbook, you may also wish to reflect your company's brand in another way: language.
New hires at a solicitors or high-end estate agents will expect their employee handbooks to be formal. However, in some cases you can move away from your brand guidelines and opt for a different approach.
A conversational tone is easier (and more enjoyable) to read than formal legalese, and if your goal is for employees to read your handbook from cover to cover, relax your normal communication guidelines and be a little friendlier.
The Santander employee handbook [pdf] is a good example of how to communicate formal policies using friendly, clear language.
Another factor which makes handbooks vastly more readable is their layout. Compare the Santander example to HSBC's employee handbook [pdf].
HSBC's contains no images, is almost exclusively black and white, and is set out in formal sections and subsections. You could argue that the two documents have different scopes, but HSBC could have found some middle ground to make this formal document a little more interesting to read.
You can also learn from Valve's famed employee handbook [pdf]. While fulfilling a different purpose to the banks' handbooks mentioned above, the document uses informal language and clever design in an entertaining manner, which surely encourages new hires to read, rather than skim, the handbook.
Include these design elements to add interest to your employee handbook:
Photos, illustrations and graphics.
Tables, graphs and bullet points to break up text.
Short paragraphs.
Subheadings.
Bold text within paragraphs.
Title and heading pages at the start of each section.
Additionally, consider creating a version of your staff handbook as an interactive PDF. Embed videos, add hyperlinks, and add cross-references to help readers jump back and forth within the document.
Reviewing and updating your handbook
Ideally, you should review and update your employee handbook every six months - or annually at the very least.
It should be updated to reflect recent changes to employment legislation and any new case law which suggests you should alter the wording of certain terms to avoid litigation.
You should also refresh staff bios after promotions, new achievements, and if any staff have left the company.
Additionally, there may have been some issues with the disciplinary procedure at your company since you last drafted the document. Make updates to avoid confusion and clarify problem areas.
Remember: any parts of your handbook that constitute a contract cannot be changed without the agreement of both parties. Flexibility clauses can be used to make reasonable changes but employers should still consult with employees before implementing a planned change.
Summary
It'll certainly take some effort to draw up and maintain an employee handbook that's a pleasure to read. In return, your new employees will enjoy a smooth, more effective onboarding process and easily integrate with your team and your culture.
An employee handbook certainly isn't the only factor that contributes to the engagement of new hires, but a well-designed, concise handbook definitely won't hurt.
If you want your staff to understand how your business works - and the policies that hold everything together - make them easy to read. It's that simple.
Disclaimer: This blog post isn't legal advice - it's for information purposes only. We definitely aren't lawyers!