Five innovative annual leave policies for your small business
There's nothing wrong with traditional annual leave policies, but these changes could make recruitment and retention a whole lot easier — and even save you money.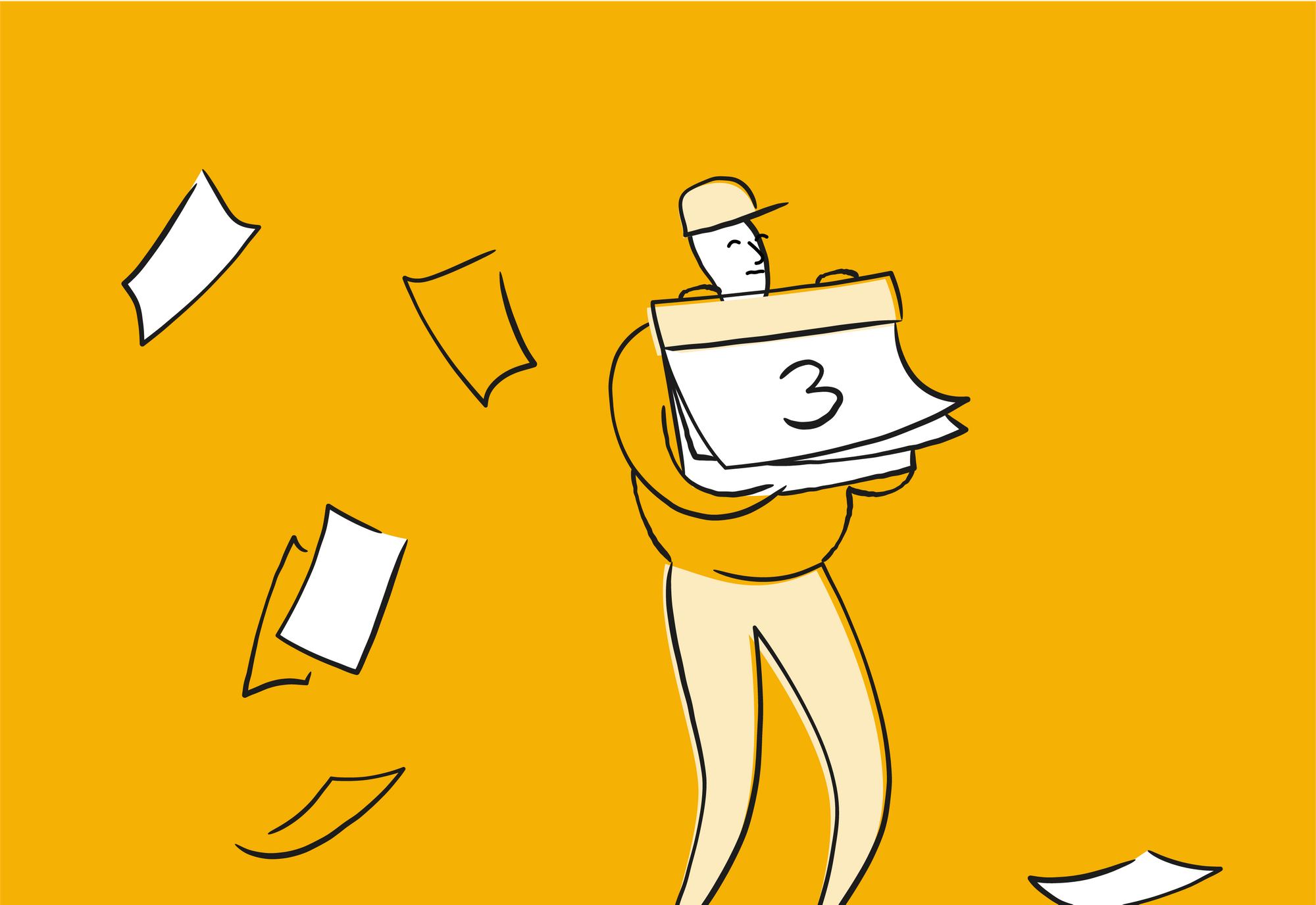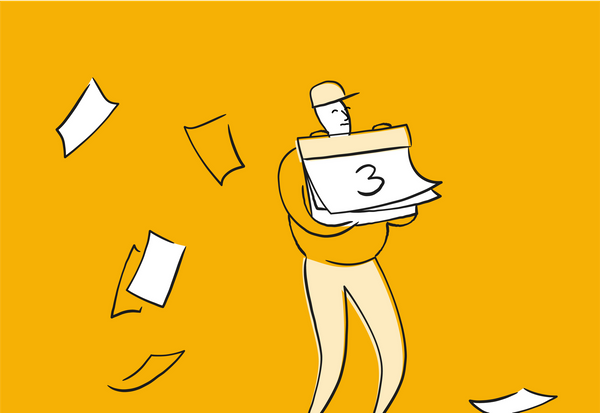 Most annual leave policies are simple: full-time workers get somewhere around 28 days leave that has to be used up by the end of the leave year. Part-time workers accrue leave at a proportional rate.
Some companies may offer staff more leave, or extra leave after a number of years of service, but overall, annual leave policies are one and the same. They don't usually appeal to job-seekers in the same way that more exciting benefits like flexible working and free lunches do.
And with many employees failing to take their full leave entitlement, are current holiday policies fit for purpose?
These innovative variations in annual leave policies aim to solve some of the problems with the traditional approach.
We're not convinced by all of them, but they might work for your business!
Birthday leave
What is it?
Employees are given an additional day of annual leave that must be taken on or around their birthday. If they don't, the extra day is forfeited.
Why bother?
Birthday leave is a kind gesture that will be greatly appreciated by most employees, and on a job advert, 'birthday leave' is synonymous for 'we genuinely care about staff wellbeing'.
On a practical note, employees are more likely to call in sick on their birthdays anyway, so you're not losing much by offering staff an extra day off.
Problems
Not every employee likes being reminded of their birthdays. In fact, some would rather it wasn't mentioned in work at all.
If you're not careful, some employees might pretend that their birthdate is something different, just so they can use the extra day off for another event. To prevent this from happening, you'll need to check the employee's date of birth against their leave request — that's more work for you.
Finally, at some workplaces, birthdays bring the whole team together to celebrate. Eliminating birthday celebrations (and cake!) from your office may have a significant impact on morale.
Our verdict
While this is a fantastic draw in terms of recruitment, it's easier just to offer an extra day of annual leave without it being restricted to birthdays.
Unlimited annual leave
What is it?
An unlimited annual policy is just that: a policy that allows employees to take as much paid holiday as they'd like. You can decide how much notice staff need to give you of their holiday plans - the usual amount, none at all, or somewhere in between.
Why bother?
At first glance, this policy is extremely generous. It's a huge benefit for employees, and a significant pull factor for applicants. Simply announcing such a policy gives you some big PR opportunities.  
Unlimited holiday also gives staff more control over their work-life balance, helping them build a schedule that fits their working preferences.
More cynically, offering staff unlimited holidays may actually lead to employees taking less leave. As it's their responsibility to decide when they can be absent without impacting the team and wider company, employees may feel pressured to take less time off. That means more man hours for you, at no extra cost.
Problems
Paid annual leave has many benefits: it's in your interest for staff to take plenty of time off to recharge. Under a poorly managed unlimited holiday system, staff won't have the rest they need to work productively during the rest of the year. Also, if presenteeism is a problem at your workplace, this scenario becomes ever more likely.
Our verdict
If an unlimited holiday policy is managed carefully, with employees being reminded to use up their statutory leave at the very least, unlimited holiday can definitely work. If you want to adopt this policy, we recommend trialling it for a year, and seeing if holiday uptake changes.  
Overall, our verdict is that unlimited holiday leave is too often used as a gimmick that doesn't actually lead to any improvements in engagement or productivity.
Flexible bank holidays (aka floating holidays)
What is it?
This policy grants employees a number of paid holidays that may be taken at any time they wish. In the UK, there are eight bank holidays. Most office workers are forced to take these days as paid leave, and the office closes. Under a flexible bank holiday policy, staff may work on bank holidays if they like, or instead take the days off at another time of their choosing.
Why bother?
If you have a diverse workforce, traditional Christian holidays (such as Easter and Christmas) and their associated bank holidays may not be celebrated by some of your employees. Instead, they may celebrate other religious holidays, or want to take time off for other dates that hold importance to them.
Staff will appreciate this additional flexibility — and while many will choose to stick to the usual bank holiday schedule, others will spend those extra days off elsewhere. This gives you more even staff coverage throughout the year, and you can keep your office open (and telephone line manned) throughout traditional bank holidays.
This policy is pretty much cost-neutral. You don't have much to lose by trying it out.
Problems
If your business doesn't have many employees, there's no guarantee your office will be occupied on bank holidays — so you won't gain any benefits from this policy. There may also be issues regarding access if all of your key-holders want to take a bank holiday off as usual.
And if your clients, customers or suppliers are still away, the staff who do choose to work on bank holidays won't be able to achieve much.
Finally, there will be a little extra admin work associated with keeping track of who's taken which days off.
Our verdict
This policy ticks all the boxes — it offers flexibility, gives employees more control over how they use their leave, and doesn't carry a high cost. However, we don't think this policy would receive much uptake in non-diverse offices until it became the norm in UK workplaces. You could 'quietly' adopt this policy, but assume that staff want to take bank holidays off unless they specifically request otherwise.
Duvet days
What are they?
Duvet days are paid leave days that aren't prearranged. Instead, the employee can call up work and say they want a day off, with no questions asked — but some companies may restrict their use to certain weekdays, or not allow them after major sporting events. Duvet days may be taken off the annual leave allowance or a separate duvet day allowance (usually two to four days per year).
Why bother?
Duvet days are an appealing perk for applicants and employees alike, as they allow more control over time off and also give individuals more opportunities to pursue freelance work or other interests. If you're struggling to recruit and retain talented staff in a competitive market, duvet days are a relatively affordable method for tackling this problem.
They also prevent employees from feigning sickness when they miss an alarm or have transport issues, so you can gain a more accurate picture of employee absences whilst also building trust between employees and their managers.
Problems
Even if you don't have any meetings planned, zero-notice absences are always disruptive, particularly if your staff often work in teams.
And if staff know that they have the luxury of a duvet day after a night out, they may be more tempted to go overboard on nights out and dismiss the consequences of their overindulgence.
You might also be concerned that duvet days could attract lazier people to your company!
Our Verdict
Duvet days seem a reasonably harmless perk for the typical office — it's easy to restrict their use if there are any signs of abuse, or you're having issues with understaffing. And if you're already willing to allow staff to take leave with almost no notice, duvet days just formalise your existing approach.
Buying and selling leave
What is it?
For several decades, some organisations have allowed employees to buy and sell annual leave. In advance of a new leave year, staff have the option to request additional days of annual leave (usually up to three) with reductions made to their salary accordingly; alternatively staff may sell some of their annual leave for a slight salary boost.  
Rules must be in place to ensure that staff can't sell off any of their statutory leave — only their contractual leave.
Why bother?
First of all, if more annual leave is bought than sold, you'll gain some tax benefits — salaries will be lower. As far as we can tell, annual leave policies like this aren't affected by the recent tax changes to salary sacrifice schemes.
Buying and selling leave helps staff maintain a work-life balance that suits them, leading to higher productivity and engagement. It also enables staff to take longer holidays (such as once-in-a-lifetime excursions) without having to ask for unpaid leave or special exceptions.
Problems
Adjusting salaries (and payroll) based on differing leave years can be difficult, particularly if you allow buying and selling leave when the year is already underway, or an employee resigns mid-leave year.
To reduce this admin burden, it's preferable to ask employees to decide on how many days they'd like to buy and sell prior to the start of the leave year, with no changes allowed afterwards. Of course, this makes the policy far less flexible — so employees will be more cautious about taking advantage of it.
Further, the policy may encourage employees to sell off as much leave as possible simply for the financial benefits, at the expense of their work-life balance. For employees in stressful and high pressure roles, even a few days less holiday can be very damaging.
Our verdict
This tried-and-tested leave policy requires more paperwork on your part, but if you can handle the extra admin, it's a win-win. Either you pay out less salary (and tax), or your employees happily work more hours over the course of the year. Just be sure to set strict limits on the amount of leave bought and sold.
Final thoughts
There are plenty of annual leave policies we haven't mentioned here, such as offering more leave to non-smokers, menstrual leave, and volunteering leave. There are also related schemes that offer reduced hours on Fridays, in the summer months, or extra leave based on years of service. Then there are policies regarding carrying over or 'banking' annual leave.
What we hope we've shown is that your annual leave policy doesn't have to follow the same old formula. You can shape it based on your company values, current objectives, and feedback from employees.
The right annual leave policy can be amongst the most affordable workplace perks — is now the right time to review your policy?